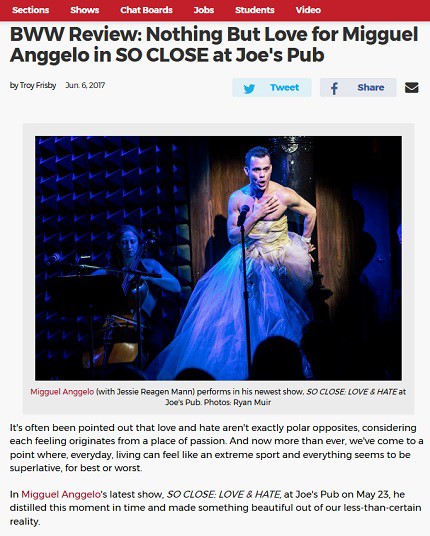 Jun 23, 2017
THANK YOU, BROADWAY WORLD!
A giant thank you to Troy Frisbee and Broadway World for their glowing review of SO CLOSE: LOVE & HATE. We are THRILLED that you enjoyed the evening, so much, and we can't wait to bring the show back to share it with more people! Stay tuned for new dates to be announced.
In the meantime, check out the full review here.
Hugs,
Migguel Anggelo