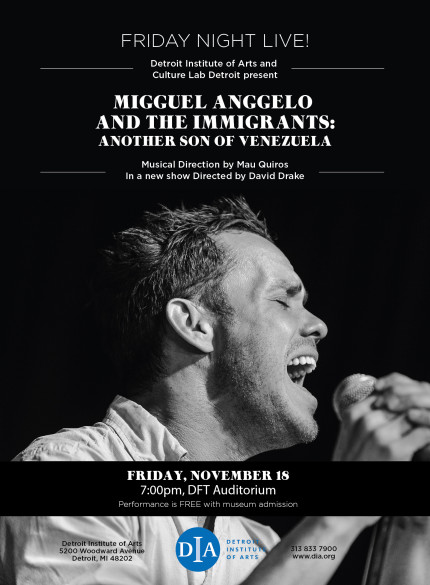 Oct 12, 2016
Another Son of Venezuela Heads to Detroit
If you are in the Detroit area (or want to be!) on Friday, November 18th, I and The Immigrants will be at the Detroit Institute of Arts' DFT Auditorium, performing Another Son of Venezuela as part of the DIA's Friday Night Live series. The show is at 7:00 PM and is free with museum admission.
I love Detroit so much, and I thank the DIA and Culture Lab Detroit for co-presenting us. We can't wait and hope to see you there!
Click here for more information.
Migguel Anggelo