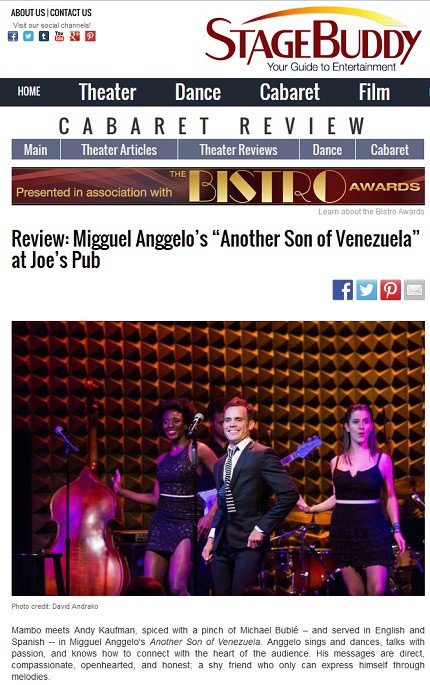 Jan 5, 2016
Thank You, Stagebuddy!
I am so appreciative of Stephan Schmidt and Stagebuddy.com for the fantastic review of ANOTHER SON OF VENEZUELA. We are all so touched that you enjoyed the show as much as you did, and we are happy to share the review here.
Thank you, thank you! We'll be back at Joe's Pub on April 11th and 21st with the show again. We can't wait to see you! Tickets are available here.
– Migguel Anggelo