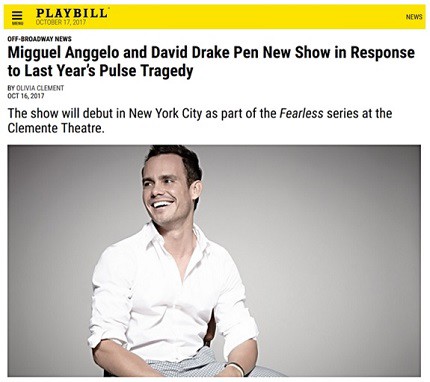 Oct 23, 2017
Thank you, Playbill!
We are so appreciative that our friends from Playbill have featured our new play Welcome to La Misa, Baby on their site. Click here to read the full story.
We are thrilled to be part of The Clemente's Fearless Series this season, and excited to share the show this week on:
Thursday, October 26th at 7:30 PM
Friday, October 26th at 7:30 PM
Sunday, October 29th at 7:30 PM
For tickets, click here.
– Migguel Anggelo