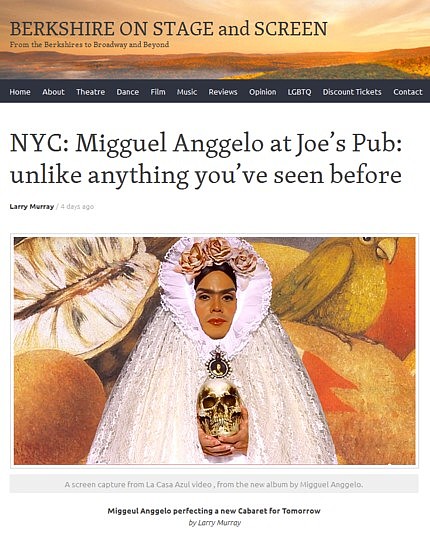 Apr 9, 2015
A BIG THANK YOU TO BERSHIRE ON STAGE!
It means so much to me to have such support from the theatrical community, and I am so touched by the kind words of Larry Murray and Berkshire On Stage. Read the whole story here, and Larry: THANK YOU!
Larry talks about my forthcoming album LA CASA AZUL which will be released on April 21st as well as my upcoming show at Joe's Pub on April 20th. I hope you can make it!
Migguel Anggelo