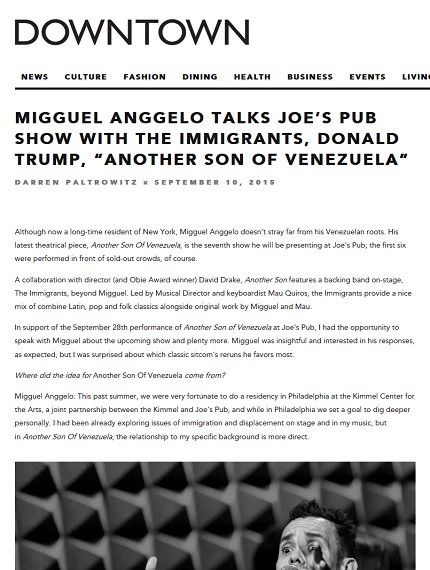 Sep 14, 2015
THANK YOU, DOWNTOWN MAGAZINE!
I am really honored to have been interviewed by Darren Paltrowitz in Downtown Magazine. We chatted about our new show, ANOTHER SON OF VENEZUELA that is coming up at Joe's Pub on September 28th as well as other fun topics of the moment like Donald Trump!
Read the entire interview here.
And Darren, huge thanks to you and Downtown Magazine! THRILLED.
Migguel Anggelo