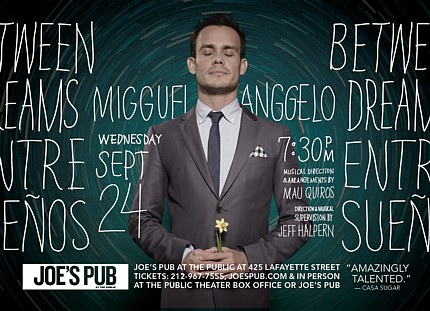 Jul 31, 2014
Back At Joe's Pub!
We are thrilled to announce that we will be back at Joe's Pub on Wednesday, September 24th with a brand, new show entitled, "Between Dreams / Entre Sueños."
Get your tickets at the Box Office or online here. The last show sold out weeks in advance, so get them now.
It's going to be a GREAT night, and we'd love to hang out with you there!