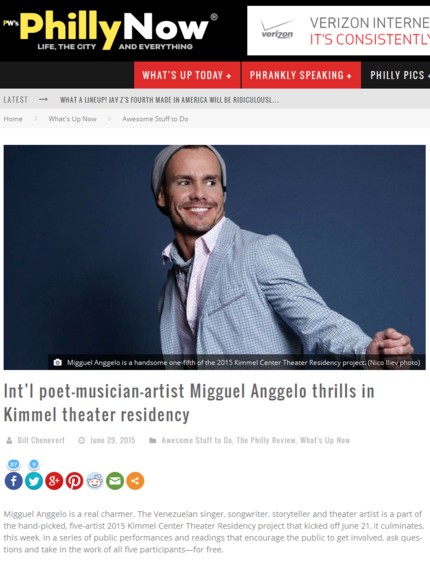 Jul 9, 2015
THANK YOU, PHILLY NOW!
I just finished my first theater residency at the Kimmel Center for the Performing Arts in Philadelphia, and it was a truly remarkable experience. Not only was I lucky enough to be given the gift of TIME to be able to create new work, but I was surrounded by some of the most talented artists one could ever imagine.
While in Philadelphia, I sat down with Bill Chenevert of Philly Now, and I am delighted to share my interview with him here.
Thank you, Bill. I could not be more honored, and it was a great pleasure meeting you!
Migguel Anggelo