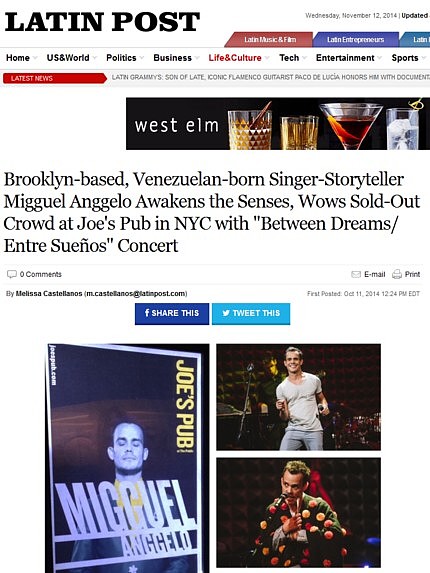 Nov 12, 2014
THANK YOU, LATIN POST!
As I am getting ready to return to Joe's Pub with our show BETWEEN DREAMS / ENTRE SUEÑOS on December 2nd, I can't help but think about the incredible interview I had with our friends from the Latin Post who attended our September performance! They wrote this wonderful piece on the site, which includes a video interview, and I am so honored to share it with you all.
A huge thank you for being such great supporters. I am really honored to be included in what you do.
– Migguel Anggelo